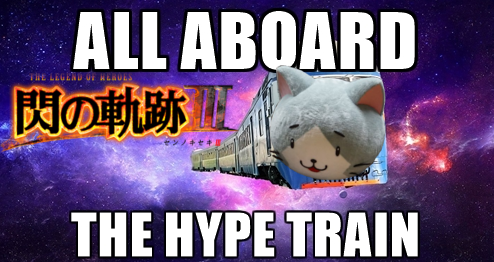 `
======================
THE HYPE TRAIN
MAKES NO STOPS!
STRAIGHT TO
SEPTEMBER WE GO!
======================
---
The discussion for February will be about the Pre-Order Artbook that comes with Ys 8 PS4.
---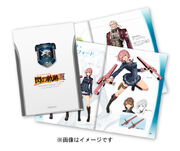 Starting with the artbook, we can see that the front two pages we are shown are occupied by Tonfa-chan, who myself, among many other fans, are completely and utterly enamored with. In addition to this we can see Barkhorn in the back, who is speculated to be the fifth anguis. Lastly, next to Barkhorn we see someone with a similar hair color to KeA, but it is still too early to tell if it is KeA.
I had originally planned to write more, but due to writers block among something happening in my personal life, I am unable to for now, so I will leave you with my predictions for sen 3 to help close out this month's hype train. https://kisekicrack.sanctuarycrew.com/2017/02/09/submitted-theory-sen-3-predictions-ver-aliseyun/
Ad blocker interference detected!
Wikia is a free-to-use site that makes money from advertising. We have a modified experience for viewers using ad blockers

Wikia is not accessible if you've made further modifications. Remove the custom ad blocker rule(s) and the page will load as expected.