The Falcom Sound Team jdk is the unit within Nihon Falcom that is responsible for composing and arranging the music for their games. The Sound Team has been around since 1990.
List of Sound Team jdk members
The following members, sorted by approximated date of joining, have contributed to one or more Nihon Falcom games.
Composers
Arrangers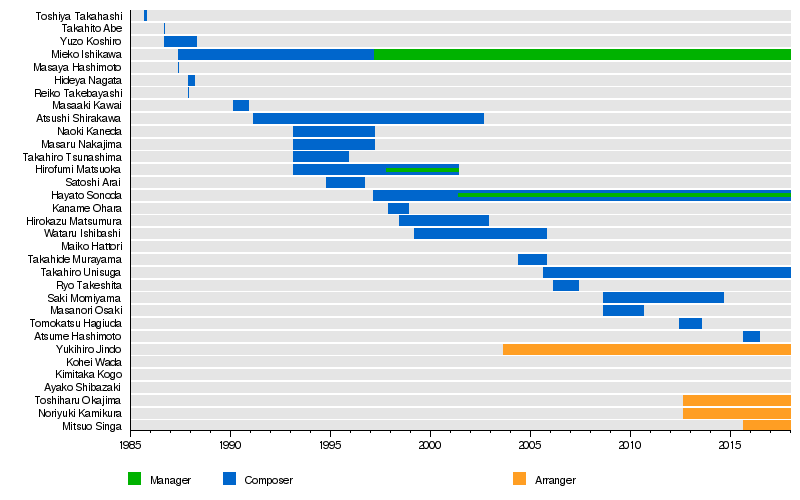 Ad blocker interference detected!
Wikia is a free-to-use site that makes money from advertising. We have a modified experience for viewers using ad blockers

Wikia is not accessible if you've made further modifications. Remove the custom ad blocker rule(s) and the page will load as expected.